Shrines of Our Lady
The Blessed Virgin Mary, the Mother of God is the Patroness of our parish and both churches are home to shrines dedicated to her, the one at St Mary's features a statue of "Our Lady of the Assumption" which depicts our lady standing on a crescent moon crushing a serpent and crowned with stars, the shrine in Christ Church is of "Our Lady of Walsingham" and although the present statue is modern Christ Church housed one of the earliest representations of Our Lady of Walsingham produced after the statue was restored to the shrine in Walsingham. In the shrine visitors are invited to light a candle and ask Our Blessed Lady to join them in their prayers. We also invite visitors to leave prayer requests at the shrine and these are offered up weekly on Tuesdays at Morning and Evening Prayer. We encourage our parish to pray for the intentions of the sick and needy every Tuesday.
If you would like to leave a prayer request at this virtual shrine, it will be offered, along with those in church on Tuesdays. Please click on the email link below to offer your prayer.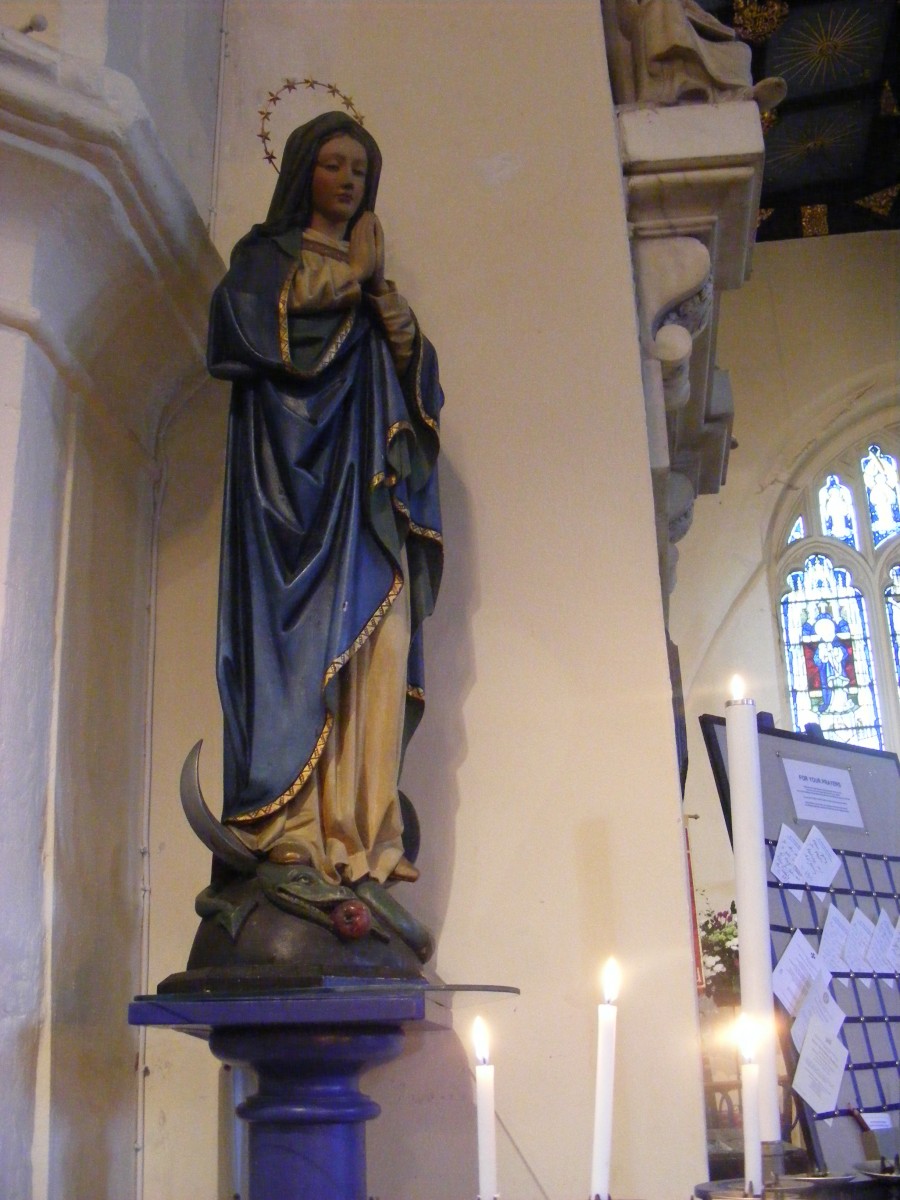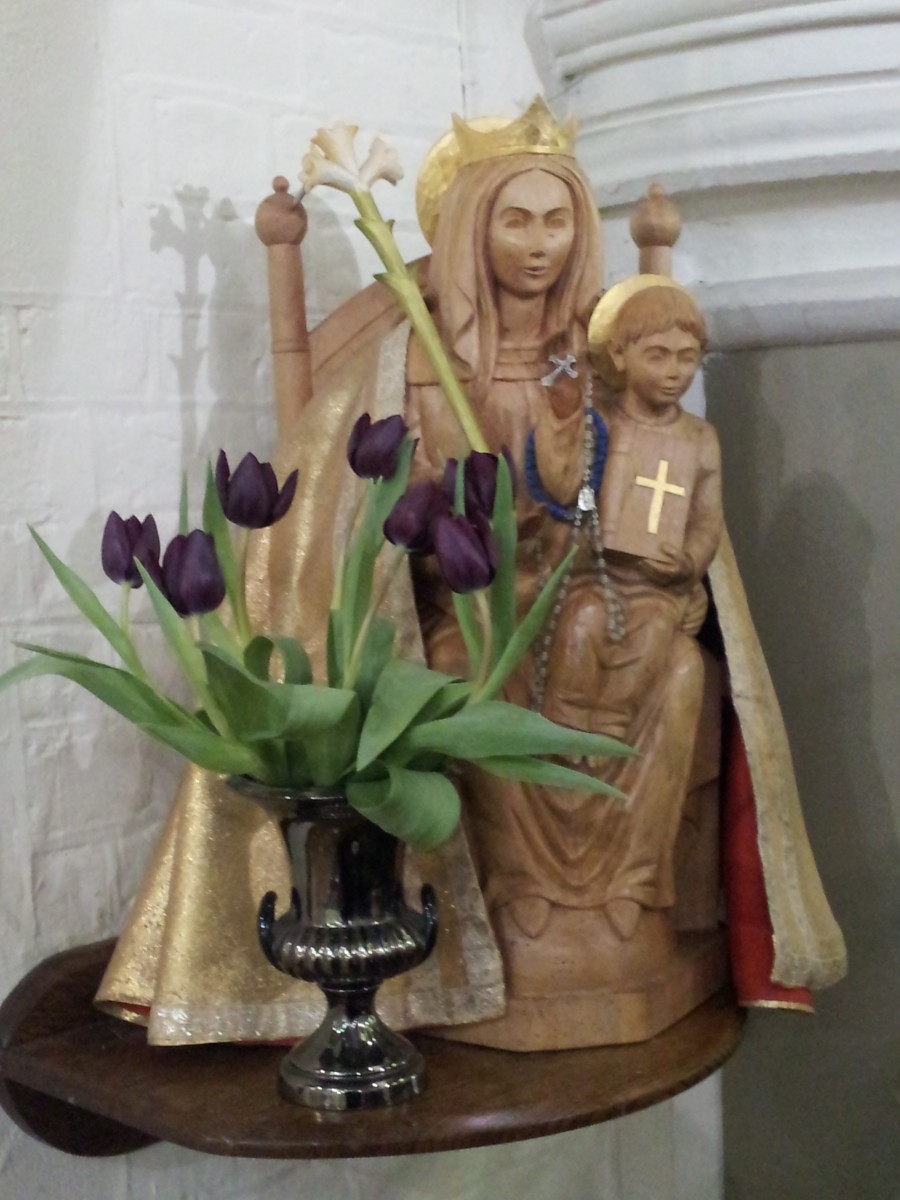 The statue of Our Lady in St Mary's The Statue of Our Lady in Christ Church in ....................................................................................
Almighty and everlasting God, your handmaid Mary magnified your name and rejoiced in your saving love: trusting in that same love, we offer up our prayers through Jesus Christ our Lord, who is alive and reigns with you, in the unity of the Holy Spirit, one God, now and forever.
Amen