Schools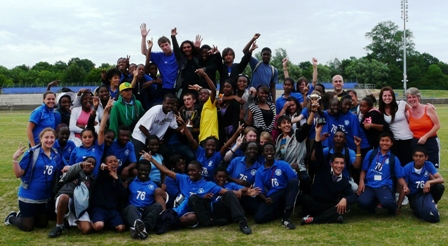 The Church of England has played a massive role in education in Hendon for several centuries, and we continue to value our contact with our church schools. In 1707 the Vicar, the Revd Meshach Smith, founded a charity school. Smith's school is the ancestor of our parish school:
St Mary's and St John's Church of England School in Prothero Gardens (Neale House) and in Sunningfields Road (Bennett House) is an amalgamation of St John's Infant School and St Mary's Junior School. Clergy from our parish lead collective worship several times a week, there is a weekly school Eucharist at St Mary's, and the school comes to church throughout the year for worship for festivals.
For more information about our school, including admission policies, please go to their websites.
We also have links with other schools in the parish, and classes regularly come to St Mary's Church to learn about the history of Hendon and its church, and to discover what happens in church. If you would like to bring a class to look at the church please contact us.